There are many reasons that PCCA members buy the Rx Mobility pharmacy app for their business.
You may have a sense that everyone is on their cell phone and therefore so should your business.
You may wish to transform your business like CVS which used mobile technology to re-position itself from a drug store chain to a provider of innovative health services.
You may find that younger patients are less loyal to your business and wish to increase loyalty to your business for the younger patient demographic.
We decided to ask members using Rx Mobility, what are the main benefits of integrating the app into their business. This is what we found.
Number 1 on the list was:
1. Reduce call volume
Reducing both inbound and outbound call volume was seen as a major benefit.
The benefits were seen as being both tangible in terms of less call volume & duration and included more intangible items such as reduced disruption, better concentration and smoother workflow.
Members found a reduction in phone call volume and duration for phone calls such as
Refill reminders
Prescription receipt confirmation
Rx dispensed confirmation
Patients with refills required 1-3 calls per refilled script. Applying average call center metrics, it takes 8 minutes to get through to and have a meaningful conversation with 1 person. This calculation incorporates calls that did not complete; calls that went to voicemail; rang out; incorrectly dialed numbers and successful call completions.
Depending on your process, that equates to 8 to 24 minutes per refill / month.
Even 8 minutes adds up fast. If you have a 50 refill reminder calls / day that will take about 3.5 hours per day to complete. Phone time that can be used more productively in the lab, expanding your business or spending time on consultations.
If the refill process requires 2 or more calls, the call durations and costs increase by a commensurate amount.
Reducing call volume was closely followed by………..
2. Increased refills
Refills make up between 50% to 80% of most compounder's business ( we have seen as high as 90%). It is thus a significant source of recurring revenue for your business.
In advance of using the mobile app, PCCA members either had a phone based refill process with dedicated staff; a more ad-hoc system with whomever was available to make calls or had no refill process.
The poll found that the average duration between refills before Rx Mobility was 45+ days.
Review our data across multiple members, we came up with an example refill profile.
65% of refill reminders are scheduled to be sent within 30 days
30% of refill reminders are scheduled to be sent between 31-60 days
5% of refill reminders are scheduled to be sent between 61-90 days
For such a refill reminder profile, the overall average refill should be 41.8 days. But in reality refill orders are delayed and members have suggest by over 3 days on average.
By reducing the member average refill period from over 45 days to a 41.8 day target, our estimate is that an improved refill process can yield >7% refill revenue increase AND more importantly improve patient outcomes.
In particular members liked how the refill reminder worked for a compounding lab. When setting up Rx Mobility, you get to define your lead-time. This is the number of days your pharmacy needs to prepare and deliver an order.
Rx Mobility will notify patient this many days in advance of their refill running out.
For example, if the lab takes 48 hours to prepare and dispense the compound plus you normally ship with UPS 2 day service, then you can set the lead-time at 4 days.
If the Days Supply in PK is 30 days and your Rx Mobility lead-time is set at 4 days, then the reminder is sent to the patient after 26 days.
Another feature that members mentioned is how Rx Mobility reports on refill non-compliance. Plus how this information can be used to create a refill escalation process that sends additional reminders to patients. Our training playlist on Youtube contains a video on how to implement an escalation and refill process using Rx Mobility.
Not to be underestimated and possibly having a greater impact than either Reduced Calls or Increased Refills, Simplifying the Labs Workflow came in at number 3.
3. Simplify the lab's workflow
Compounding is a full on business and your lab can be under a lot of pressure to produce safe and quality compounded drugs in a short time. Any opportunity to simplify the lab's workflow, reduce bottlenecks or improve throughput can help significantly.
This is where Rx Mobility's integration with PK Compounder Rx can help.
With Rx Mobility, refills land in the to do list; refill reminders are generated by the Days Supply in PK plus patients receive a message that an item is ready. This is all handled automatically with no staff intervention required.
To give you an idea of how Rx Mobility can improve the labs workflow, we have compiled the major PK <> Rx Mobility integration points below.
Rx Mobility works with all the PK Compounder Rx workflows including RxWatch and Location Tracker.
The mobile app has been modified with a quick refill section connected to PK.
When the patients enters a script number and date of birth into the app, Rx Mobility requests PK to verify the patient and the script.
If everything is valid, the app sends the refill into the PK To Do list. Plus the app is uploaded with relevant details about the script.
If there is an issue with the script, the patient is sent a message outlining the issue.
If a script has expired, the patient gets a message to "Call the Pharmacy".
If Refills remaining=0, the patient receives an alert that the Pharmacy will call the doctor and will contact the patient if needed.
The app auto updates the script number when a pharmacist uses the command Creates a New Script from Old in PK.
Refill reminders are sent automatically to patients based on Days Supply in PK.
The labs compounding and delivery lead-time can be factored into the refill reminder so the reminder can be sent early to the patient.
At the Completion Station, PK sends Rx Mobility a "dispensed" message. The patient is sent a push message alert confirming it is ready. The alert contains information on the selected delivery mechanism.
In PK Compounder Rx, scripts coming from the app are highlighted with an Rx Mobility flag.
RxMobility is included on the Refill Reminder, Log of Scripts and Data Mining reports in PK.
4. Direct to Patient Marketing Channel
Patients who download your app are most likely your most engaged, most loyal customers with continued repeat business. In order to engage with these patients, Rx Mobility includes a direct to patient marketing channel.
You can easily send push messages about events, promotions, offers or educational content to the 1000+ people that download the apps of most mid size compounders. There is a short video on how to do this here.
Still not sure about the ROI, please check our ROI calculator.
For more information on any of these topics or to get in touch simply click above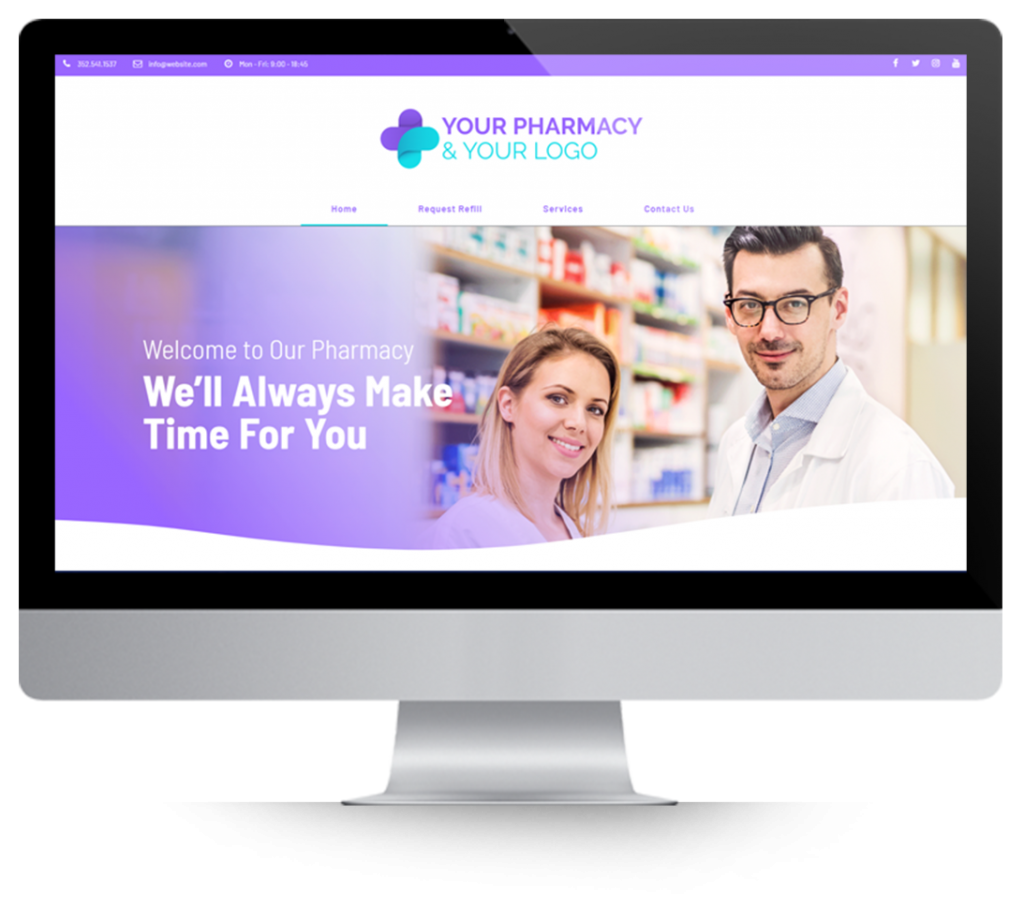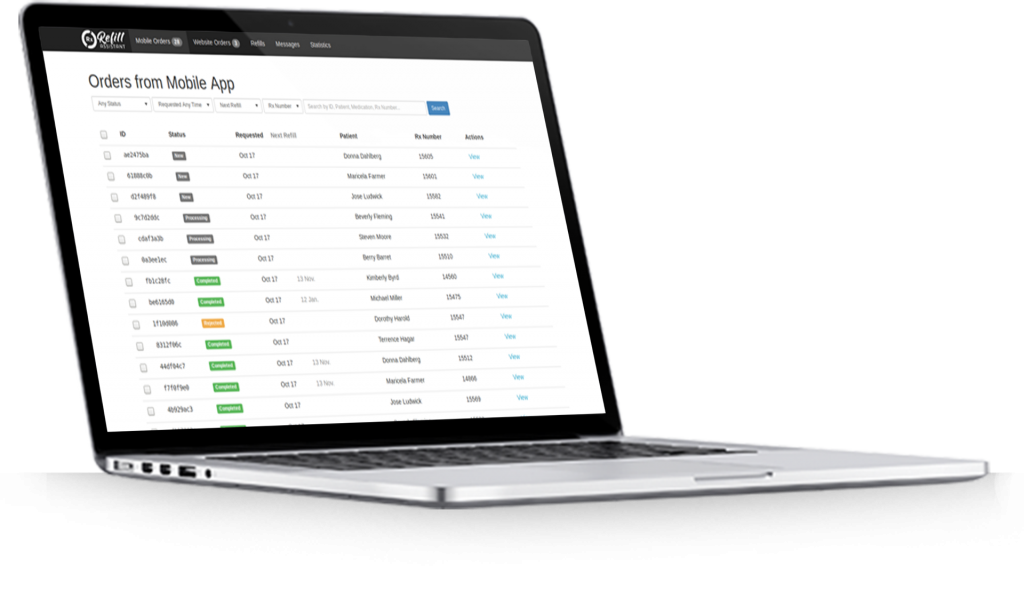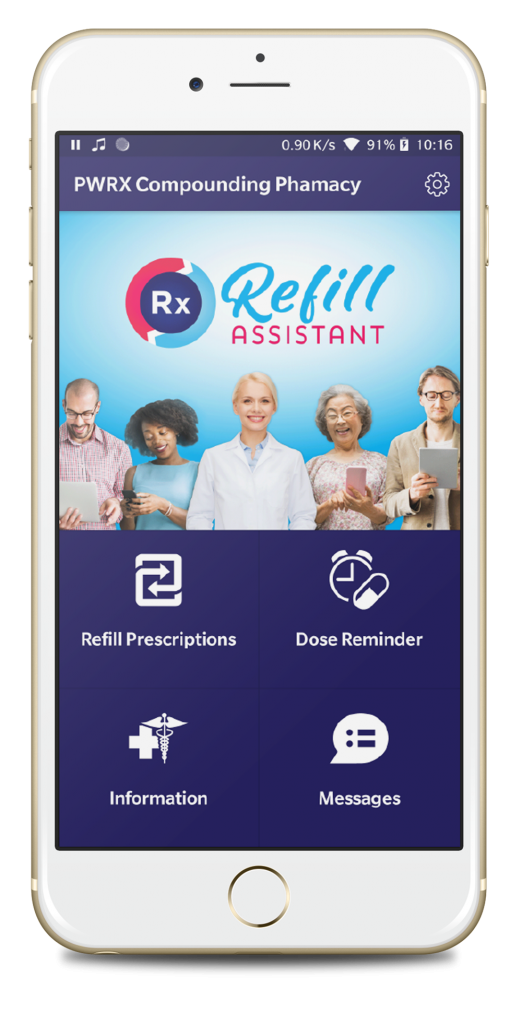 Pharmacy Websites, Mobile Apps and Social Advertising Made Easy